DIWUG stands for Dutch Information Workers User Group. We organise a user group meeting six times per year where members can meet, share knowledge and see interesting presentations in an informal setting. Our evenings are focussed around Information Worker Solutions including Microsoft 365 as well as the occasional side step to other solutions. We focus sessions around End-Users, Developers and Infrastructure topics to provide different views and topics for our members. DIWUG also organises a yearly full day conference called CollabDay Netherlands (formerly known as SharePoint Saturday Netherlands).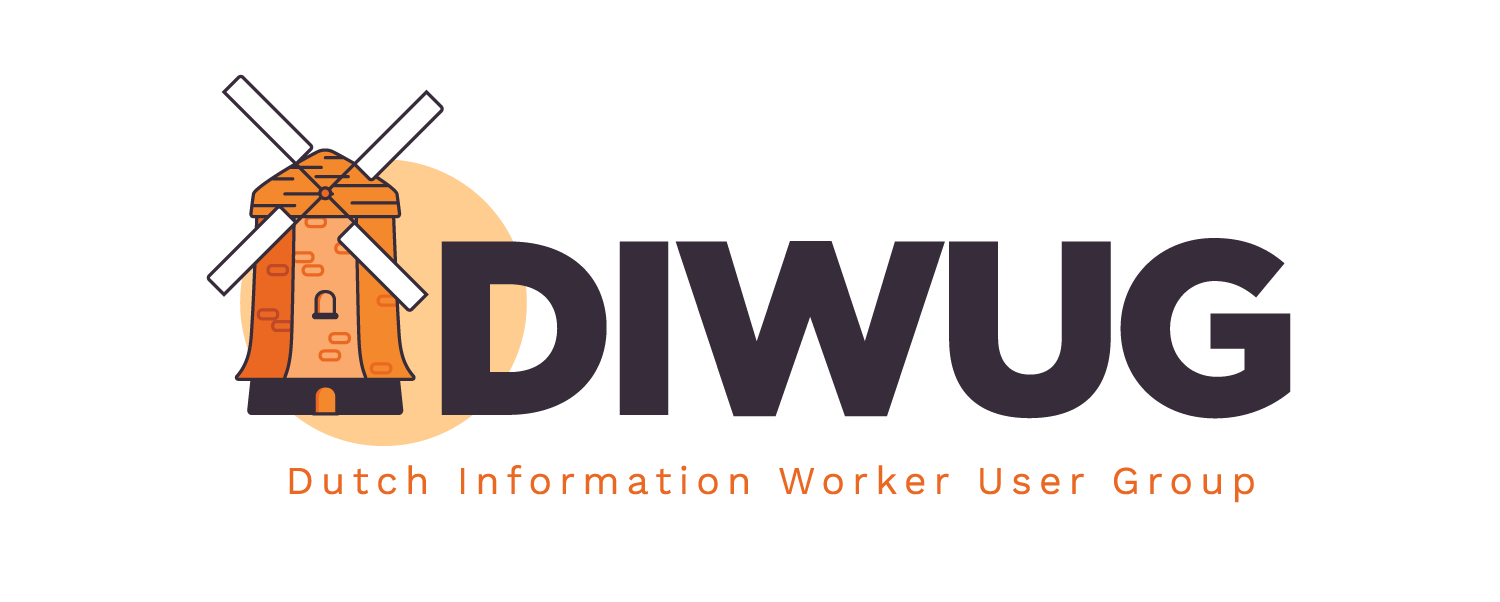 If you want to stay up to date you can join our newsletter. We will not share your contact details with others. But we will keep you in the loop on new events.
Sign-up for our newsletter
To join events, or see our upcoming agenda, you Join our meetup account.
Join our meetup